Test
Test Test
4 tags
Print Is Dead. Long Live the Print.
The Media Guardian have today reported that City AM's profits have dropped from £439,000 in 2010 to £20,365 last year, that's 95%. Take a closer look at the financial freesheet's figures and I'm struggling to explain how City AM manages to only make a £20k profit from £8.6m revenue? But what about the future of print… Since 1995, when the Metro was established in Sweden, over 300 free...
5 tags
The history of communications and its implications...
I'm currently reading a paper from back in the year 2000 about the implications of comms history on the Internet. The paper was written by Andrew Odlyzko of AT&T's Labs Research team, and I'm guessing this paper formed the basis of his "Content is Not King" paper from 2001. This paper makes a fantastic read with today's social web in mind. I'm only...
5 tags
Be part of the Wiki debate: 3 step guide
Since December last year, my organisation, the Chartered Institute of Public Relations (CIPR), has been working with the Wikipedia community in an ongoing conversation about how the PR profession might work effectively with Wikipedians and Wikipedia. Last week, the first action of this dialogue materialized with Wikimedia UK hosting draft guidelines (written by the CIPR's social media panel)...
5 tags
A hairy looking billboard
For guys who can't grow facial hair… look away now. For all other beard lovers take note. South African creative marketing agency Bletchley Park along with Bronx Men's Shoes have come up with an innovative Facebook campaign which utilizes an interactive beard growing billboard, in Cape Town. The bloke in the billboard 'grows' facial hair for each Facebook...
3 tags
Women's Super League Digital Ambassadors
Paul Doyle in yesterday's Guardian Sport online wrote about a group of 8 players in the Women's Super League (the Ladies version of the FA Premier League) who will take the unprecedented step of displaying their personal twitter account name on sleeves of their shirts for the new season with the aim of raising the profile of the women's game. The eight players or "digital...
5 tags
The Life and Times of Edward Laurens Mark
If we can all think back to university for a minute; what was the worst part of your time there? Was it this? Could it be something along these lines? No, the man who ruined it all and a name that should send a shiver down your spine is Edward Laurens Mark – the pioneer of parenthetical referencing, or the Harvard System. Having spent the last few days with colleagues standardising references in a...
3 tags
6 tags
"Miss... can we watch #Kony2012?"
Seconds after I got home last night; "Have you seen Kony 2012 trending on twitter? All the kids are talking about Rihanna, Beyonce, and even Stephen Fry tweeting about it…" My first thought, I've been left behind by 13 year olds, then the obligatory, "I've had a busy day, and no I haven't." "Well can you see if it's suitable to show my...
4 tags
Liverpool made 'ultimate mistake' in handling of... →
Liverpool made 'ultimate mistake' in handling of racism in football via #PRWeek podcast
5 tags
Interesting read from @OrlandoCantell's blog →
One of my uni bezzers who has a pretty neat blog, check it out, great post too.
1 tag
3 tags
4 tags
#savetheintern - a lesson learned?
Uploaded with ImageShack.us So, #savetheintern is now trending on twitter. Which side is the mob going to fall on? It was a silly thing for the intern to say. But let's not pretend that phrase isn't commonplace in social media land. However, it is crude to use, and for me, inappropriate from this particular micro-blogger. My problem here is that in the Twittersphere I find it strange having...
3 tags
Cracking post re: Football and recent race rows in... →
3 tags
7 tags
Measurement - Is it a big ask?
[Flickr - HeyThereSpaceman] My morning was spent at the office of Ketchum Pleon at AMEC's 'Big Ask' Conference; my brief was two-fold. Win hearts and minds with regard to our very exciting new membership structure and in doing so not to make a fool of myself [but more of that later*]. Second and my raison d'être for attending was the opportunity to learn from the experiences of an expert panel...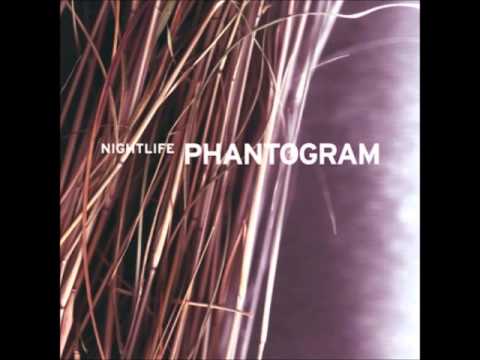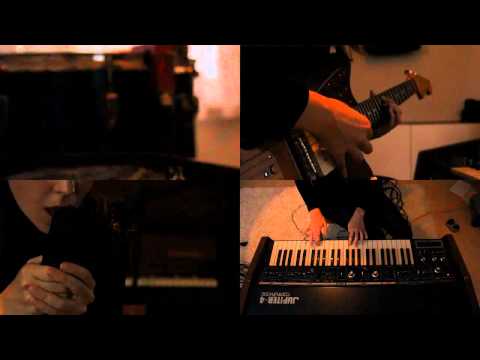 1 tag
Expected Imminent.
Expected Soon.
5 tags
Brand Olympic
The anticipation and excitement surrounding the Olympics has reached new heights with the games now only a year away. However, how do you engage with such a large audience on such a large scale? At Beijing we saw live streaming going head-to-head, Silverlight and NBC vs. Adobe Flash and CCTV (China), which enabled the interactive viewing of different events online, (in 2012 there will be up to...
6 tags
Old Post #8 - Lights, Camera, Action
Engaging with your audience by broadcasting through social media - Russell Goldsmith, markettiers4dc  [Click to view slide deck] Last Thursday evening at Social Summer, Russell Goldsmith of markettiers4dc gave the case for using broadcast/video as a tool to engage with audiences online. As PR's have won the land grab for social media, it is fitting that we become more keenly involved in the...
4 tags
Old Post #7 - A Vision of Future...
I believe too many editors and reporters are out of touch with readers. Allegations of the phone hacking of victims of murder, terror, and more mean that this belief has never been rang truer. Whose belief is this? You've guessed it… Over six years ago Rupert Murdoch continued in a similar vein stating this generation "don't want to rely on a god-like figure from above to tell them...
5 tags
Old Post #6 - Disaster strikes - Social media "No...
Ged Carroll - Social media no nos [Click to view slides] A cringeworthy rendition of U2's 'One Love' and Stewie from Family Guy's reaction to a certain viral internet video were included in the order of service at Ged Carroll's highly entertaining CIPR Social Summer presentation. The theme of the evening was to highlight what NOT to do when undertaking social media...
4 tags
Old Post #5 - Churning it Around
Yesterday evening I attended a debate on Churnalism with @EmmaJaneCIPR held by the Media Standards Trust. The motion, "This house believes news articles based on press releases should be marked 'advertorial'". Basically should PR be marked as paid advertising? The result was a few hours of very interesting debate, combined with plenty of jumping over each side of the fence from both sides. From...
7 tags
Old Post #4 - 5 of the Best COI Public Information...
I orginally posted this on the CIPR's 'The Conversation'. Check it out for loads of original comms content from top comms people. Although the government has decided to call an end to the COI, over the past 65 years they have created some of the UK's most innovative and memorable campaigns. Given the current rise of online video content used in digital marketing across...
4 tags
Old Post #2 - Me and Bjork aren't engaged
  Bjork is releasing a new album in which the 10 separate 'album' tracks are being released as individual iPad apps done by the best designers in the biz. But will this be a boundary pushing multimedia extravaganza? Pitchfork calls the strategy 'forward-thinking' and Michael Cragg's (The Guardian) article at the start of the month praised Bjork's for...
4 tags
Old Post #1 - Web 3.0 and The Internet of Things
Philip Sheldrake - Web 3.0 and The Internet of Things [Click to view slide deck] This was originally posted on the CIPR's 'The Conversation'. Check it out for loads of original comms content from top comms people. Last Thursday evening Philip Sheldrake headed up a Social Summer session which created and stirred up debate at CIPR towers. Philip gave a whistle-stop tour of the...